Episode 2
WHITE SPACE COOLING
LIQUID BASED
Liquid 2 liquid cooling systems have been used for many years to remove heat from data centers, generally mainframes and high-performance computers. Rapid developments in technology, from cloud and edge computing to artificial intelligence and the internet of things have led to a renewed interest in liquid cooling. Compared to air-based cooling solutions, liquids have a thermal capacity up to 1200 times higher by unit volume. This allows more efficient heat removal and enables the chips to work harder.

There are many practical reasons for adopting liquid cooling, including increasing chip and rack densities, pressure to reduce energy consumption, space constraints in existing data centers, harsh IT environments and challenging ambient conditions.

The cooling performance of liquids, combined with a smaller footprint, make liquid 2 liquid systems ideally suited to edge data centers. By designing these facilities with liquid cooling, it will enable more computing power to be housed in a smaller space. Also the chips in high-power GPUs and CPUs are reaching thermal design power in excess of 400W. Having a large number of these types of servers makes traditional air cooling equipment less practical and cost-effective.
There are two main types of liquid 2 liquid cooling – direct to chip and immersion.
WHAT IS
WHITE SPACE
COOLING?
FOCAL-POINT:
EFFICIENT HEAT EXCHANGER TECHNOLOGIES FOR LIQUID BASED COOLING SOLUTIONS
There are many practical reasons for adopting liquid cooling, including increasing chip and rack densities, pressure to reduce energy consumption, space constraints in existing data centers.

In this paper we'll give you an insight about the considerations when selecting heat exchanger technologies for liquid based cooling. Plate heat exchanger technology is a proven solution when dealing with dielectric fluids and looking at overall system to ensure best design practices
​
READ MORE and DOWNLOAD OUR TECH-PAPER
EDGE COOLING
The increasing demand for big data, internet of things, cloud & streaming services as well as crypto mining operations brings computing and data storage closer to the locations where its needed. Edge Data Centers are smaller facilities and positioned closer to the end users to provide data faster and minimize latency.
There is also a trend towards high density mobile layouts. Special containerized cooling solutions provide a small footprint with a low overhead and/or construction cost. These cooling containers allow for integreation of higher density application, especially when using customized V-Bank or Dielectric Air Coolers. All heat exchanger components including the pump can be balanced perfectly to match the edge computing needs with immersion. These solutions also include the TIER 2 considerations.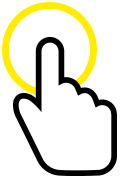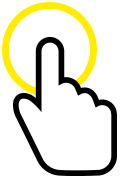 OUR SOLUTION FOR LIQUID BASED COOLING ...
Brazed Plate
Heat Exchanger
Gasketed Plate
Heat Exchanger
Dielectric Modular
Air Cooler
Kelvion offers a range of heat exchangers and coolers that are purpose-built to suit the exacting demands of data centers. They transfer heat efficiently, reliably and safely to maintain the 24/7 integrity of the IT equipment.

Our products are engineered and manufactured in-house and are capable of handling a wide range of temperatures and pressures. Their heat transfer coefficients and pressure drops are fully tested by our certified R&D labs to ensure optimum performance and the highest quality. When combining multiple Kelvion products, customers can maximize efficiency gains through a solutions-based approach.

Kelvion understands the challenges and advantages posed by immersive cooling technology, including viscosity of the fluids, redundancy and material compatibility for the cooling system. We ensure that the materials we use are suited to the properties of the heat transfer fluid.
For example using stainless steel tubes instead of copper, which become corroded by de-ionized water. Alternatively, dielectric oils are often far more viscous than water, requiring either a larger number of smaller coils, internal turbulators or greater pumping power to overcome pressure drop.

By selecting the right cooling solutions we can help customers to reduce redundancy costs, and boost both power usage and water usage effectiveness. We can provide plate heat exchanger technology to suit the application. Brazed heat exchangers are ideal for smaller loads and allow each tank to have its own unit, so that there is no single point of failure. For larger loads, we recommend gasketed plate heat exchangers which have the flexibility to adapt to different loads. They combine high efficiency with low operating costs, are easy to maintain and are a reliable and efficient solution to isolate the server loop from the water loop.
... AND HEAT REJECTION / HEAT RECOVERY
The heat from the equipment is transferred via plate or coil heat exchanger to dry cooler or cooling tower before being released
into the ambient air or reused for heating. For information about our heat rejection solutions, see episode 3.
Gasketed Plate
Heat Exchanger