Data centers never sleep, so an uninterrupted power supply is crucial for keeping the servers, storage, networking equipment and cooling systems running 24/7. To avoid the danger of downtime, it is also essential to have reliable and efficient back-up generators.
With electricity accounting for up to 70% of data center operating costs, there is a growing trend towards more cost-effective, renewable sources, which will also support a greener internet.
BACK-UP GENERATOR COOLING
The cost of downtime could be disastrous for data centers, both operationally and financially. Reliable and efficient back-up generators are therefore essential for maintaining optimum performance. The level of emergency power a data center requires depends on its Uptime Institute security tier rating.

A data center's electrical system should incorporate some level of redundancy that includes uninterrupted power supply (UPS) battery systems and a back-up generator that can provide enough megawatts of power to keep the facility running if the main power is disrupted for any length of time.

Data center components do not easily tolerate power spikes caused by switching from a normal to emergency power supply. Should these components lose power (if only for a fraction of a second), a total restart is required. This could allow for system downtimes, startup issues and loss of in-process information. In many cases, data center power infrastructure incorporates more than one electrical feed running into the facility, which provides additional redundancy.

A proper cooling system for utility systems like back-up generators and power grids is essential to keep the system running during emergencies.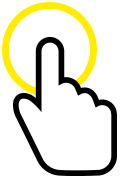 Automatic
Transfer
Switch (ATS)
Uninterruptible
Power Supply
(UPS)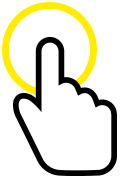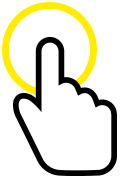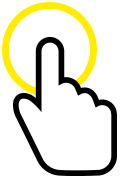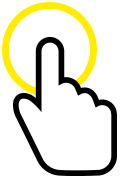 FOCAL-POINT:

BACK-UP GENERATOR COOLING
AND GREEN ENERGY TRENDS IN
DATA CENTERS
Any interruptions in power, no matter how small,
can cause serious issues.

An emergency back-up generator is therefore essential
as well as a reliable cooling system in place.

In the paper we have a closer look on emergency
backup generators and well as on micro grids
and the trend towards renewables.
​
READ MORE and DOWNLOAD OUR TECH-PAPER
The main sources of renewable energy are sunlight, wind, rain, tides, waves, and geothermal heat, as well as biomass, biofuels and hydrogen. In particular, wind and solar power provides data centers with clean energy closer to home.

Efficiency is the key to making renewable energy a commercial success. Heat exchangers, like shell and tube units for the storage of energy in solar thermal power plants, plate heat exchanger solutions for geothermal power generation and air coolers for wind and biomass power plants can help to improve this, as well as your green footprint.

The rapid deployment of renewable power generation technologies globally, combined with a high learning curve has driven down costs. This trend is projected to continue, making renewables increasingly competitive with fossil fuels across the world and the lowest-cost option in a growing number of markets.
OUR SOLUTIONS
FOR UTILITY COOLING
Historically back-up generators run on natural gas or diesel but rising energy costs are fueling a trend towards new ways of generating power and using sustainable alternatives, such as biogas or biodiesel.

Kelvion supports customers' aims of lower energy consumption with free cooling solutions using water or air. Whatever the cooling requirement, our trusted heat exchange technology provides a robust, effective and long-lasting performance to help keep data centers running around the clock.
Gasketed Plate
Heat Exchanger
Brazed Plate
Heat Exchanger
Shell & Tube
Heat Exchanger