Episode 1
WHITE SPACE C

OOLING
AIR BASED
The floor area allocated to IT equipment in data centers is known as white space. It can be designed as a raised floor or hard floor and accommodates all the servers, storage, network gear, racks, air conditioning units and power distribution systems.
Cooling systems are essential to the operation of white space environments by removing the heat emitted by the IT equipment.
Air-based cooling and liquid-based cooling are the two main methods of removing heat from data centers.
​
In this section we focus on air-based cooling.
Liquid-based cooling is covered in chapter two.
COMPUTER ROOM AIR CONDITIONERS / AIR HANDLERS
(CRAC/CRAH)
When using air to cool white space, the heat has to be released into the atmosphere. This is achieved either by transferring the energy to another air stream via air to air heat exchangers or transferring the hot air into a liquid – liquid to air heat exchanger – for release later.
​
Both systems can use water to increase their cooling capacity or make ambient conditions more favorable for efficient heat exchange. There are two types of liquid to air cooling systems: CRAC units, which use refrigerants, and the water-based CRAH units.
​
The CRAC units are often packaged together with compressors and expansion valves and run to an external (remote) condensing unit, whereas a CRAH is usually a standalone coil with fans and uses a chiller and/ or dry cooler/ cooling tower to eject the heat.
CRAC units are the smaller of the two systems and are suited to areas with a high localized thermal load within the white space or for data centers that lack the ambient conditions to enable CRAH systems to operate easily without a chiller.
Increasingly, CRAC unit manufacturers are installing a free cooling coil which allows a mix between the two systems. Depending on the outside ambient temperature, the free cooling coil will capture the heat from the air and release it via a dry cooler. In the event of higher temperatures, the heat is cooled by the refrigerant and transferred, via a plate heat exchanger, to a dry cooler for release into the atmosphere.
FOCAL-POINT:
CHALLENGES OF DESIGNING CRAH UNITS
Nowadays more and more data centers are adopting Computer Room Air Handler (CRAH) units instead of traditional CRAC units. CRAH units work more like the cooling systems used in high-rise buildings, utilizing fans, cooling coils and water-chiller systems to manage process heat instead of mechanical cooling plant.

In our Insight-Tech-Sheet we focus on the challenges of designing CRAH units, such as OPEX & CAPEX at the gain of redundancy, layouts of the hot vs cold aisle, optimizing space, aisle width, temperature profiles & how this links to heat rejection. With this opinion paper we 'd like to emphasize that thermal design starts at the CRAH and ends with heat rejection.
​
READ MORE and DOWNLOAD OUR TECH-PAPER
HOT AISLE & COLD AISLE
An early method of separating hot and cold air, known as hot aisle/cold aisle, involved facing the cold and hot sides of the server racks away from each other. This creates a convection system whereby the cold air is forced down onto the server racks and the hot air handled higher up. In this way the cabinets cool themselves. However, this method has proved to be inefficient, which is why many data centers are moving towards new innovations.
As a result, aisle containment has now become the norm in large scale deployments. This is where hot and cold air streams are segregated, reducing thermal inefficiencies and allowing for more precise control and handling of the working air. Typically, this is done in one of two ways: hot aisle and cold aisle containment.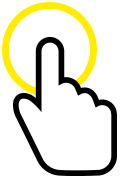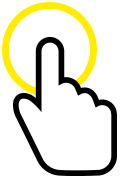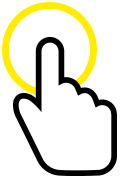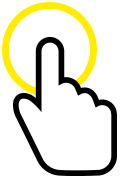 Aisle containment is where we segregate the hot air streams from the cold, thereby reducing thermal inefficiencies and allowing for more precise control and handling of the working air. Typically, this is done in one of two ways: hot ailse and cold aisle containment.
HOT AISLE CONTAINMENT
In a hot aisle containment system, hot exhaust air is contained and cooled, usually through a cooling coil. This can be done via a number of cooling units placed at the top of the contained volume (which usually creates the ceiling of the aisle) or via units placed elsewhere, fed via a return plenum and associated ductwork which leads the hot air to the units.
After the air is cooled, it is reintroduced to the data hall, either directly or via the plenum and ductwork so that it can pass through the racks once again.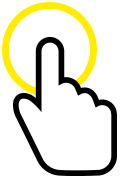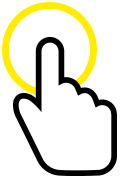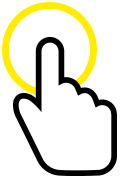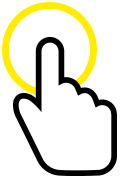 COLD AISLE CONTAINMENT
With a cold aisle containment system, hot exhaust air from the servers is allowed to move freely throughout the data hall. This air then passes through a cooling unit which is either placed directly above the contained aisle or elsewhere on the premises.
In that case it will be taken to the cooling unit via a plenum and associated ductwork. This hot air is then cooled by the cooling unit and enters the enclosed volume where it can then pass through the servers to cool the computer equipment.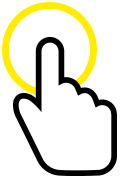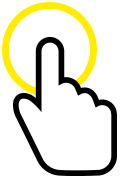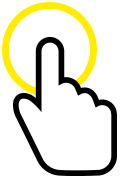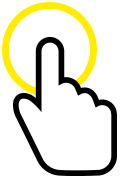 AIR TO AIR
COOLING SYSTEMS
Free cooling with fresh air is an attractive option for data centers wanting to use less energy as this minimizes the demand for mechanical cooling. When the ambient temperature is too high for efficient heat exchange, mechanical cooling can be harnessed to lower the temperature of the air stream. However, there is the danger of bringing external contaminants into the data hall. Also dehumidifiers are required to ensure that the fresh air is dry.
Keeping the internal and external air streams apart will alleviate the threat of contaminants and humidity. This is achieved with an air to air heat exchanger. The external air passes through one side of the exchanger, while air from the data hall flows through the other. A proportion of the heat from the data hall air is transferred to the external air stream, while remaining dry and clean. As with fresh air cooling, mechanical and adiabatic systems can be used in the event of unfavorable ambient conditions.
DIRECT EVAPORATIVE COOLING
INDIRECT EVAPORATIVE COOLING
This involves spraying water into the working air stream to reduce the air temperature, while increasing humidity, known as adiabatic cooling. The cold and humid air can be used to make the fresh air even cooler or support fresh air cooling when the ambient air temperature is too high.
This is the same principle as direct evaporative cooling except that the water is sprayed into an external air stream and then passed through an air to air heat exchanger. It offers the same benefits as direct evaporation but with the added advantages of closed loop air cooling.
OUR SOLUTION FOR AIR BASED COOLING ...
Kelvion has extensive experience in supplying OEM coils for CRAC units and providing customized CRAH units, applying a range of coil technology to direct cooling server racks.
We know how important it is to have the right heat exchanger for reliable and cost-effective operation. That is why our R&D team is continuously developing and enhancing Kelvion's heat exchange technology to break technological boundary layers to achieve ever higher efficiencies that support our customers' applications now and in the future.
... AND HEAT REJECTION / HEAT RECOVERY
Gasketed Plate
Heat Exchanger
Our CRAH solutions can be combined with the right heat rejection method. Depending on the conditions, we can adapt dry coolers, cooling towers or plate heat exchangers from our broad portfolio to maximize efficiency, reduce costs and ensure reliable operation. We will introduce our heat rejection technologies and benefits in episode 3.